Welcome
Thanks for checking out my site!  I look forward to sharing all my new choreography as well as the oldies and goodies, health & fitness tips, weight loss tips, and more.  Whether you are new to Zumba and Kickboxing or a seasoned pro, my intent is to encourage, educate, motivate, and simply help you to improve and maintain your fitness and fun!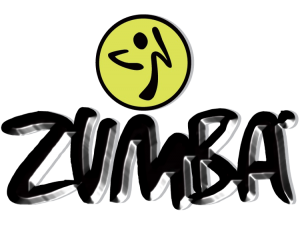 Zumba Fitness enables you to ditch the workout and join the party!  Zumba combines various dance steps and fitness moves choreographed to high energy latin and popular music mixes.   Zumba has become the newest and most popular fitness craze now in over 120 countries!
Caution: Not all instructors are the same. Whether you love to dance, or just want to burn some calories while having fun at the same time, try a Zumba class with Kim Johnson!
Kim is featured on YouTube.  See many of her dances on her channel "KardioKim"  In the first few months alone, Kim had over 100,000 views.  All her dances, as well as complete online classes are available here at KardioKim.com  Learn, practice, and workout at home or on the road! 
Kim and her husband, Don, travel across the country doing "Master Classes" to benefit local charities.  Free of charge, they share 90 minutes of perspiration and 90 minutes of inspiration.  Contact Kim or Don to arrange a presentation in your town!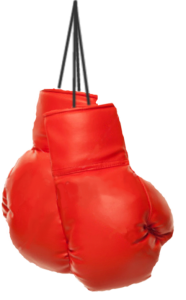 Kardio Kickboxing enables you to tone, strengthen, and burn massive calories while having fun!  Kardio combines various fitness moves and kickboxing techniques choreographed to a variety of high energy music!  While some classes do include punching and kicking on a pad, we never punch or kick each other!  You'll not only get in the best shape of your life, you'll be able to kick some butt too!
Kim Johnson's Kardio Kickboxing…It's a kick-butt, sweat pouring, bag slamming, aggression releasing, leg burning, power punching workout for the raging kickboxer deep inside us all!
Both men and women participate in both Zumba Fitness and Kardio Kickboxing.  Teens are welcome too!  Some people are concerned whether they have enough coordination to participate…let me assure you that your attitude is much more important than your coordination!  Come expecting to have fun and get fit, and you'll do great.  Most people get very comfortable very quickly.  We won't judge you, so just keep moving, and stay positive.  We congratulate you that you are doing something to improve yourself, and we are honored that you are doing with us!
Soon you'll be able to register to receive ongoing video coaching with tips, tools, and techniques including exercise, nutrition, instructional choreography, and much, much more.  Until then, visit often!
Shakes and shimmies, love,
Kimmy J
p.s. My husband, Don, and I offer a 3 day transformational weekend that enable people like you, with families like yours, to live "The Life You Always Wanted"  Our simple, abc, 123, proven, step by step system provides the mindsets, mechanisms, and mentoring that will inspire, instruct, and empower.  In 90 days or less, you'll discover a better life, guaranteed!
Imagine, you have the faith to live positive and hope filled each and every day, the health and energy to extend your life, potentially, another 10-15 qualify years, more meaningful, more fulfilling relationships, the financial freedom to do what you want, when you want, the ability to make a difference, and the ability to find humor and enjoyment in everything.  Imagine, the life you always wanted.
We want you to have what we have.  We are happy, grateful, and very blessed, and we simply want to give back.  Attend one of our preview events as our guest.  You'll be glad you did.  Contact either of us for details on time and place of our next transformational weekend event.